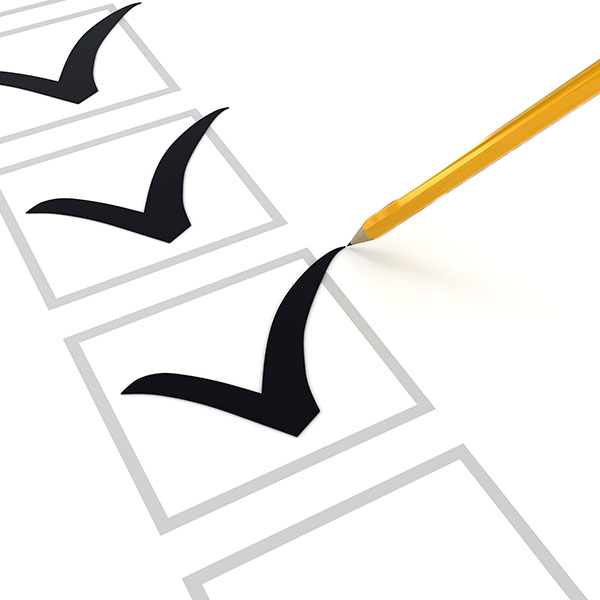 At Sarosky Heating & Air Conditioning Inc we strive for 100% satisfaction in everything we do. We value your opinion and invite you to tell us and others about your experience with us. Please take a few moments to tell us what you think by leaving us a review here on our website or on any of these popular review sites or social networks.
Read what other customers have said about us.

All trademarks or brands on this page are registered by their respective owner and are not affiliated with our company, nor do they endorse or sponsor our products or services.
Reviews of
Sarosky Heating & Air Conditioning Inc
(Based on 11 rated reviews)
15-Jul-2021
Product or service reviewed: Service to replace malfunctioning TXV for air conditioner.
Scheduled the repair and did an outstanding job on replacing the TXV for our air conditioner on a very hot and humid day.
01-May-2021
Product or service reviewed: Central air conditioning & wall unit
Joanne in the office was friendly and wonderful to deal with. Mark the owner was knowledgeable and gave appropriate suggestions to install central air in our 100 year old home. Frank the installer was very professional and worked constantly. He cleaned up everyday! We are very pleased and highly recommend Sarosky Heating & Air.
John & Helene Oplinger
Bath
18-Jan-2021
Product or service reviewed: Heating and Air Conditioner
Called Sarosky HVAC, and spoke with Joanne, to set up a appointment, to have my gas furnace, and air conditioning unit replaced. Joanne, who was very helpful, set up a appointment with Mark, the owner, within 48 hours. Mark arrived at the scheduled time, listened to my concerns, and set me up with a compatible heating and air conditioner system. 2 or 3 days later I received my estimate, which was very reasonable. Went with Sarosky, and I'm very satisfied. The day of the scheduled install, I met Frank, the technician. He arrived on time, and he was very professional. Frank took the time to answer any questions I had. The first day we had heat. The second day Frank had the air conditioner and humidifier installed. Each day he had the workplace clean before he left. The Sarosky team, MARK SR. FRANK, MARK JR. AND JOANNE, WERE GREAT TO WORK WITH!! MONEY WELL SPENT!! HIGHLY RECOMMEND!!
Walt Christoff
Bethlehem, Pa.
01-Jul-2020
Product or service reviewed: Preventative Maintenance AC Unit
Easy to schedule. Inspection was very thorough, inside and out. The service was excellent. He performed the inspection in under an hour. He answered all of our questions with a smile. Very reasonably priced too.
26-Jun-2020
Product or service reviewed: serviced HVAC
Quick response to AC problem. Fixed issue at a reasonable price. Technician was professional and thorough.
27-Feb-2020
Product or service reviewed: Central Airconditioning
Excellent service and knowledge of system by Frank and owner Mark. I was given all the information on the complete project. My home was extremely clean with each working day. Frank was more than willing to tell me each step of installation I asked about. I am totally impressed with everything including the price for the system. I will be more than happy to refer new clients to Sarosky in the future. Diane, Nazareth, Pa.
08-Aug-2018
Sarosky install Central Air Conditioning in my Electric heat home, which meant running Ducts through closets to get to the first floor. They did an excellent job of placing the ducts and vents, we barely notice the duct work. They covered everything with drop cloths and cleaned up each day, we couldn't tell that they were there. Fast, efficient, professional work and the best price I could find.
08-Aug-2018
Recently had my air conditioning go out and called Sarosky Heating & Air Cond (on recommendation of a relative) for a quote. Mr. Sarosky came to my house the next day to look over all equipment and gave me two quotes – one for a new A/C unit and one to replace A/C and furnace (my equipment was over 20 years old). Very happy with the quotes and chose to go with having both units replaced. I am extremely happy with my new units (and all that wonderful COOL air!) and the service technicians were very knowledgeable and work done in very timely manner (and you would never know any work was done…work area was all clean when finished). Would highly recommend their services to anyone looking to replace/repair their equipment!
12-Mar-2018
Sarosky replaced our first floor heating and A/C unit in March 2018. Back in 2010 (our first exposure to them) they had replaced our second floor A/C unit. In addition, they have been servicing both units (2010 thru 2018). We found them friendly, responsive, competitive and more than competent. Site was left clean with no debris. They respected our home as they did their work and I would certainly recommend they be considered for anyone's HVAC needs.
17-Mar-2017
Product or service reviewed: Air Conditioner
I just had my central A/C installed by Sarosky heating and A/C. I am MORE THAN pleased with them! First of all, out of my 3 estimates I obtained prior to choosing Sarosky, they were the least expensive, for the same product. Secondly, their service was Prompt. I received the quote, and in a timely manner they were able to set up & do the installation...as opposed to a wait time of 1-2-3 months down the line. Thirdly, the service was TERRIFIC! When it was being installed, I felt that the employees really were very knowledgeable by telling me/educating me on the work that they were doing, as they were doing it. Frank, the one technician said that he has been working at the company for 24years! So he/they, were very personable & very competent. They answered every (painstaking, I'm sure! Lol:)) question I had along the way. They even made an effort to accommodate my crazy work schedule, which I know posed some inconveniences for them. They get 5 stars all the way around from me. I would highly recommend them!
16-Apr-2014
Product or service reviewed: Complete System Installation
We hired Sarosky to replace our existing furnace and air conditioner, and we could not be happier. They did an exceptional job at a really great price. They were very knowledgeable and helpful throughout the entire process. We received the estimate promptly and they were able to come and do the job right away. They finished the job within 2 days and were very professional and courteous.

We would highly recommend them to anyone.